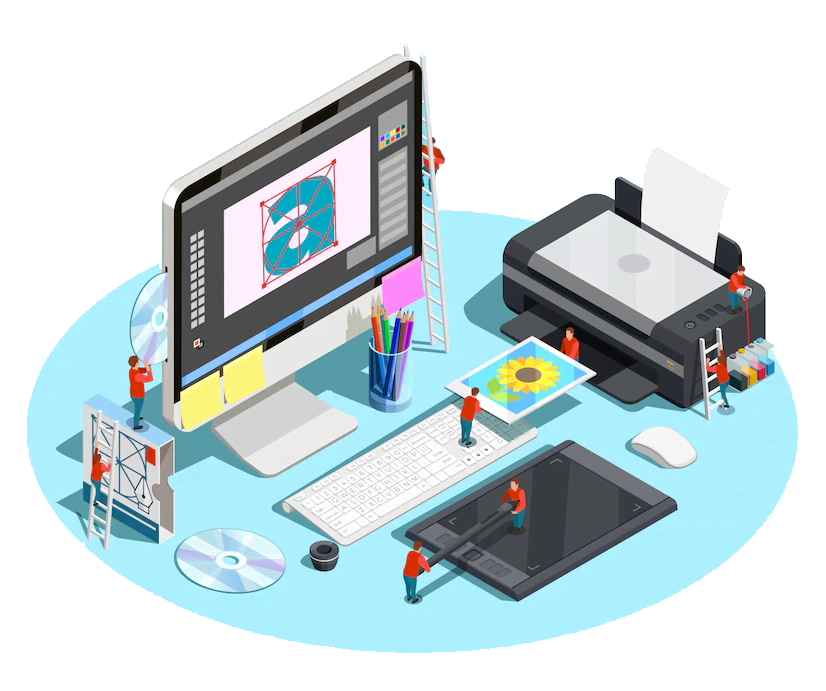 We believe in the power of design. Whether you are a start-up or an established business, our objective is to help you develop and strengthen your brand identity through clear, value-driven, technology-centric, and creative design.
XD Readers is a full-service design firm that provides a wide range of design services, including web design, log design, app design, and infographic design, among other niches. Our creative project begins by envisioning your dream and conceptualizing it through careful documentation. Keeping you informed every step of the way, our creative experts move from low-fidelity and high-fidelity wireframes and visual mockups to bring about the final design.
Every design has a story to tell, and it is our job to tell that story with the utmost clarity.
By ensuring clarity throughout our proprietary strategic design process, we create designs that deliver their message in just a glance. We obtain visual clarity through clear communications with our client at every step, which enables us to deliver extraordinary designs that are functionally sound and pleasing to the user.